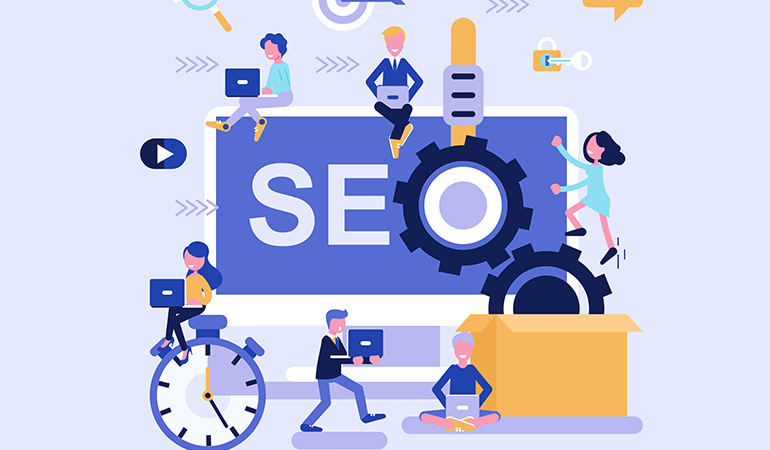 Inforbiro: Partners in Future-Focused SEO Success
Each day, millions of people are searching online. We make sure our client's brand retains optimal rankings placement. At Inforbiro, developing effective strategies for SEO (Search Engine Optimization) success is a part of how we made our name within the internet marketing industry. Our team is committed to the long-held belief that quality content and effective keyword research can enhance any internet marketing campaign. And we've proven this to be true over many client campaigns. We pride ourselves on deploying SEO campaigns that are future-proof and combine on-site optimization with off-site processes to create long-term strategic success.
Here are the components of the Inforbiro SEO service:
Keyword Research
We begin our work by researching the keywords that the company's target market uses when searching for their products and services. Based on search frequency and relevance, we then choose the keyword that fits best with the client's current campaign. As part of this process, our team will also analyze the company's competitors to ensure the client's brand has the most valuable keywords to achieve top ranking within their industry. This pinpoint targeting empowers campaign success well into the future.
Link-Building
We employ a range of link-building strategies to make sure our clients have relevant, high quality links associated with their website. Effective link building takes time. But, by working with our SEO team, companies will ensure they attract high value links that help drive SEO ranking.
Copywriting
Inforbiro with the leading copywriters within the SEO marketplace to create superior quality copy that not only empowers high ranking but converts visitors to paying customers. Our exceptional content harnesses the latest SEO techniques while forging seamless communication between brands and their site visitors.
Online Public Relations
Online PR remains an affordable alternative to traditional PR strategies. Our experts help brands disseminate their key messages through press releases that help capture immense traffic levels for the organization.
Local Search
Most searches now include a geographic modifier that is used to find products or services in a specific location. And research shows that local searches are more likely to lead to a product or service purchase. We help companies capture local market interest by optimizing their local business listings data and helping them connect with buyers in their area.
Mobile SEO
With mobile technology quickly advancing, companies must harness the latest mobile SEO techniques to retain cross-platform relevance.  Our mobile SEO techniques help channel greater levels of traffic from those using mobile devices.
Video SEO
Inforbiro helps companies develop multimedia strategies that complement the objectives of their SEO campaigns. We ensure that organizations harness optimized video content that engages viewers and enhances long-term brand recognition.
Web Marketing Analytics
Inforbiro will help site owners maintain complete visibility on their SEO performance by setting up analytics reporting for their business. As SEO leaders, the Inforbiro team is then able to analyze the data and make recommendations as to tangible steps to act on the available information. Our analytics work helps companies analyze which keywords and search engines are driving the most traffic to their site.
Reporting
The entire team at Inforbiro is committed to achieving tangible improvements through their SEO work. We highlight the effect of our work by regularly sending easy-to-read reports to clientele.  Clients are then able to see the return they receive for their investment in the latest SEO methodologies.
Put your company on the front page of search today. Learn how by contacting our SEO team directly.