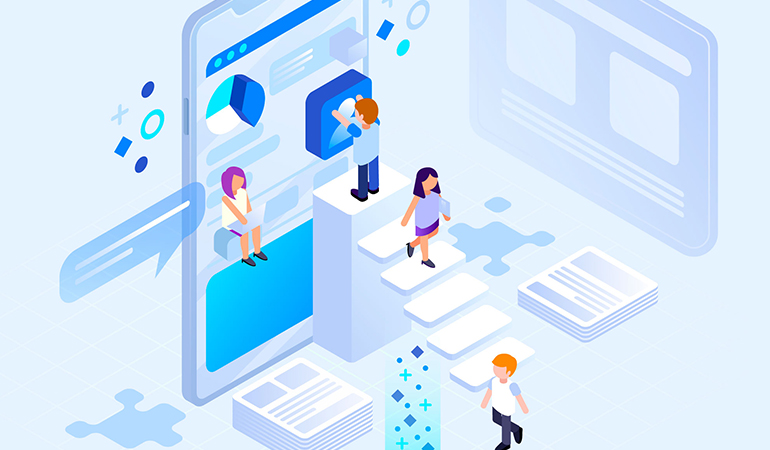 Programming applications for various mobile platforms (Android, iPhone…)
Our service includes custom application development for Android, iPhone and Windows mobile platforms as well as SMS and WAP based applications using extreme programming concept.
Inforbiro has gained years of experience and technical knowledge along with end-to-end development of mobile products. We coordinate with our clients from the beginning of the project, throughout the submission of the application to the open market.
You are welcome to share your mobile application development ideas with our technical team. After reviewing your application concept, we will advise you with the best solution based on the viability of your idea along with a suitable quote.
Contact us now to discuss your mobile application requirements.
Learn more about our services or request a quote to get started!
ANDROID APPLICATION DEVELOPMENT – UNMATCHED BUSINESS SOLUTIONS
Customized Android Application Development – Best Android App Developers
The Android platform is a versatile open source application development platform that provides a catalyst for business to launch useful & innovative mobile applications.
Android is a Linux based open source operating system with Java library and powerful application development capabilities. It was introduced by Google along with the Open Handset Alliance (a group of 65 companies) and has a wide spectrum for social media and other lifestyle applications.
Market Growth
The Android based Smartphone market is rapidly growing and has in excess of thousands apps available for download. Android application development offers a rich development environment, from intensive integration to optimized graphics.
Advantages of Android platform
Support for alternative technologies, including GSM, EDGE, CDMA, Bluetooth, WI-Fi, EV-DO and UMTS to send and receive data.
Comprehensive media library for 2D and 3D graphics
Support for JAVA and other third party applications to support stunning visual impact.
Support for touch screen capability along with video camera, GPS, compass and many others
Inforbiro's Android application development team has comprehensive understanding of the Android SDK (Software Development Kit), framework and API's along with our Java specialization, which places us in the perfect position to develop robust applications that fully support your cause. If you are looking to navigate your way through the minefield that is mobile applications, our doors are always open.
Develop your custom Android Application and become successful.
IPHONE - MOBILE APPLICATIONS - REPRESENT YOUR BUSINESS ATTRACTIVELY
Get all the Eye-catching apps with iPhone Application Development
Mobile applications are becoming a vital resource for all companies and social media strategist. The mobile application development industry is booming and applications for Blackberry, iPhone, Palm and PDA's are being developed at a rapid pace.
Mobile applications are a sound source which ensure brand and service promotion along with monetization and revenue generation. These applications range from gaming apps to maps which utilize GPRS and other such technologies.
Inforbiro understands the need to adapt the developing trends in the marketing world. Our mobile application developers strive to create applications that add worth and value to the company. Our mobile applications are designed such that they do not put extensive load on the devices and yet look attractive and classy.
Inforbiro has a team of professional iPhone application developers who work for the sole purpose of using the SDK to create applications that stand out from the crowd. Our iOS applications are matched with unbeatable prices and attractive looks.
The marketing scenario is ever changing and more and more mobile apps are being developed. Mobile applications by Inforbiro help in promoting your company and establishing its overall repute amongst competitors.
Get success with Attractive Mobile Apps